Changing Industry Standards Through Virtual Reality
[vc_row][vc_column][vc_text_separator title="Article by Moriah Iglesias, Public Relations" color="custom" accent_color="#d2b887″][vc_column_text]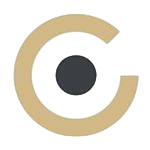 November 19, 2019– Virtual reality (VR) is often categorized as games that provide little value to society. However, the integration of VR with other fields is on the way to changing the world as we know it. The growing knowledge and use of virtual reality allows education, design, and entertainment to be carried out in new, focused ways. VR allows individuals to test, experience, and maneuver in situations that are related to their field of work. Through VR, corporations are beginning to see a more employee centered approach to training and leading.
Furthermore, VR allows people to train in dangerous and methodical activities before performing the act in real life. Hence, it is important to praise the advances that are occurring within the field of VR and recognize how it is permeating into different industries. A wide array of environments can fluctuate, change, and develop in a positive way due to the use of virtual reality. Furthermore, Covalent strives to reach a variety of clients from different scopes and fields.  By doing this, Covalent will bring to life the possibilities and dreams of our clients. Covalent will push the boundaries of VR technologies, while providing new and exciting avenues for businesses.
[/vc_column_text][/vc_column][/vc_row][vc_row][vc_column][vc_separator color="custom" accent_color="#d2b887″][vc_column_text]
Product Design
Design is a broad field that ranges from the creation of  vehicles to that of art. Professionals are always searching for the next technological development that will enhance the design process and speed. The use of VR can provide a new angle and enhance the speed of production for designers. 
Ford Motor Company
 is experimenting in the field of design with virtual reality. 
Gravity Sketch 
and Ford Motor Company are collaborating on the potentials of design within VR. In a video interview with 
AutoConception
, Michael Smith, Design Manager at Ford Motor Company, described a universal realization on multiple platforms. In summary, he said that VR allows designers to experience their work and solve issues that are important to the everyday consumer. The ability to step into the shoes of a customer is often the factor between success and failure for a company. A designer must be able to relate and place themselves into the situation of a buyer.
Michael Smith noted in the interview that the design process through VR provides design artists the ability to create in a scalable fashion. Hence, less issues are made in production and concepts are properly communicated. Virtual reality cuts down on the amount of mistakes that are made and allows designers to see their product from different perspectives. In past experiences, the design process from a two-dimensional prototype could takes weeks to be configured into a three dimensional environment. The integrations of VR has cut down on the design process and minimized mechanical design issues.  By placing a car into the form of virtual reality, we can properly see the movement and direction of improvement in the future.
[/vc_column_text][vc_column_text]
Military Training
Many think that military training extends to that of bootcamp, training sessions, and strategic work. However, some fail to recognize that it may be difficult for a soldier to apply the information and skills they learn. Subsequently, the ability to connect knowledge from one area of training to a completely different atmosphere may not be smooth transition. The military developed a virtual reality simulation known as STE (Synthetic Training Environment). Through this program, the U.S. Army hopes to increase the expertise and capability level of maneuvers and mission commands. The STE sets out to refine the decision making and knowledge from training.
Since the release of the STE White Paper by the U.S. Army Combined Arms Center- Training, the world has seen an experience that provides people in all of the U.S. military services the ability to train in unfamiliar terrain, without the safety risks of it. Simultaneously, the software within the program allows soldiers to download city terrains from all over the world and insert themselves into the environment. The development and use of VR has provided soldiers the ability to test their maneuvers and tactics from training in a life like environment without immediate impending danger.
Medical Engagement
The process for medical school is a long, arduous, and important step in the development of medicine. With the constant discovery of medical knowledge,  it is imperative that professionals stay updated with new techniques and education in hospitals. Surgical Theater developed the idea of Precision VR. The development of this program allows the culmination of medical knowledge to be tied to VR.
The collaboration of these two fields allow a cohesive learning environment for both. While medical professions refine their skills and apply procedures, VR developers are given the ability to test the effectiveness of VR in a different perspective. The purpose of Precision VR allows medical professionals to observe their patients situation and condition from a different angle.
On September 25-26, 2019, Facebook and Oculus hosted their annual Connect 6 event. At this event,  they announced exciting updates, research, and technological advances that they plan to roll out soon. At the Day 1 Keynote, VR enthusiasts and businesses heard a variety of announcements about the VR space that heavily impacts the advancements of other fields. Keynote speaker, Sandra Humble, discussed the training advancements for medical students in residency.
[/vc_column_text][vc_cta h2="" h4="Day 1 Keynote | Oculus Connect 6: " h4_font_container="font_size:22|color:%233b3e43″ h4_google_fonts="font_family:Gentium%20Basic%3Aregular%2Citalic%2C700%2C700italic|font_style:400%20regular%3A400%3Anormal" style="outline" color="grey" use_custom_fonts_h4="true"]
"Typically a surgical resident begins by observing more experienced surgeons,  and then gradually are given more and more autonomy until they can perform on their own. But the reality is, the training model is no longer sustainable… We have equipped our facilities all around the world with virtual reality training, so surgeons can learn, rehearse, and master skills on their own time and at their own pace… The Imperial College London conducted a study about the VR training modules on the anterior approach to hip surgery, to illustrate how you could improve the training at the residency level… 83% of those trained in VR  could then go into a lab setting with minimal guidance, whereas none of those traditionally trained. Truly, VR is making a difference. "
-Sandra Humbles, VP of Global Education at Johnson & Johnson Institute[/vc_cta][/vc_column][/vc_row][vc_row][vc_column][vc_column_text]
Manufacturing Safety
With the strenuous labor and safety hazards associated with manufacturing, employees should be considered in the creation of a safe work environment. With the use of VR, companies are able to place customers in the factory and work environment; however, in a simulated environment. By doing so, it eliminates safety issues. Furthermore, the use of VR allows employers to track the proficiency of their employees and judgement skills in arduous, complex situations. Virtual reality is becoming a means of safety for employees. Undoubtedly, it enhances employee participation and production. Virtual reality serves to educate, identify, and correct issues in a safe environment.
At the Oculus Connect 6 event, Purina was highlighted for their dedication and promise to make the factory, manufacturing, and shipping process a more sustainable way of life and way for training. Gene Feldman, Training Manager, Center for Functional Success, attested that "[t]he virtual factory tour became a use case that was a no-brainer. It was, 'This is what we really need to do'. We can now take anybody and give them the factory experience from their desk" (Day 1 Keynote | Oculus Connect 6).
Oculus has provided a safe approach to employee training and integration.  As an active member in the Oculus Start program, Covalent strives to produce real world content and reality simulations that can better the daily life of any person. Virtual reality creates an environment where new hires and old can learn company policy and procedure effectively. For a new employee, it can be daunting to be thrown into an unfamiliar environment. In addition, hazards and procedures can become a distraction when the employee is adjusting in training. By placing a new recruit in a virtual environment, it reinforces in four forms: familiarization, education, refinement, and identification.[/vc_column_text][vc_separator color="custom" accent_color="#d2b887″][/vc_column][vc_column][vc_tta_accordion style="modern" shape="square" color="chino" c_icon="chevron" active_section="1″ no_fill="true" collapsible_all="true"][vc_tta_section i_icon_fontawesome="fa fa-eye" add_icon="true" title="Familiarization" tab_id="1570749013329-9db80284-bcba"][vc_column_text]VR allows employees to enhance the memory and adjust to new environments. Familiarity and comfort play a vital role to the proficiency and memory of an individual. Hence, the ability to add and subtract factors allows a new recruit to learn properly in focused environment and progress at their own pace.[/vc_column_text][/vc_tta_section][vc_tta_section i_icon_fontawesome="fa fa-wrench" add_icon="true" title="Education" tab_id="1570749013405-18205e0d-7812″][vc_column_text]The ability to understand and put procedures into motion is crucial. Hence, the incorporation of VR may allow a different style of learning to increase understanding and exercise the task. The repetition of a task and immediate report on performance allows a user to automatically define their strengths and weaknesses.[/vc_column_text][/vc_tta_section][vc_tta_section i_icon_fontawesome="fa fa-filter" add_icon="true" title="Refinement" tab_id="1570749072333-3964d5c5-7d1b"][vc_column_text]As previously stated in training, the ability to repeat and receive feedback immediately, can have impact on worker proficiency. VR allows new recruits and current employees to refine their work. Subsequently, immediate feedback allows a new recruit to refine and enhance their performance before hitting the factory floor. VR can provide a higher proficiency. Refinement of skills can even conceive a higher level of production.[/vc_column_text][/vc_tta_section][vc_tta_section i_icon_fontawesome="fa fa-search" add_icon="true" title="Identification" tab_id="1570749536069-9325cc84-545d"][vc_column_text]Factories and manufacturing plants contain a variety of factors that can cause harm. For a new recruit to be on the floor, it can become a lot to remember and watch for. With VR, employees would be able to train their mind and body in the event of an emergency and dangerous situation properly. Protocol is important to follow in those instances. VR allows employees to be more cautious and aware of their surroundings during events.[/vc_column_text][/vc_tta_section][/vc_tta_accordion][vc_separator color="custom" accent_color="#d2b887″][/vc_column][/vc_row][vc_row][vc_column][vc_column_text]
How Can Covalent Impact Your Industry?
Virtual Reality is having an immediate impact on a variety of fields and services. It has changed the accuracy, productivity, and health of employees. VR can even impact a companies outlook on a consumer. At Covalent, we strive to have in immediate impact on the technological community and beyond. We seek to imagine, design, and create virtual reality products for our clients. With virtual reality, we strive to find new ways to elevate industry standards and find ways to bring ideas to life.
Did you find something interesting or learn something new about your industry? If so, don't forget to follow Covalent for more content like this. We would love to hear back from you! Please share this post across social platforms to spread the word about the impact that VR is having on your industry. 
[/vc_column_text][vc_text_separator title="Article by Moriah Iglesias, Public Relations" color="custom" accent_color="#d2b887″][/vc_column][/vc_row]