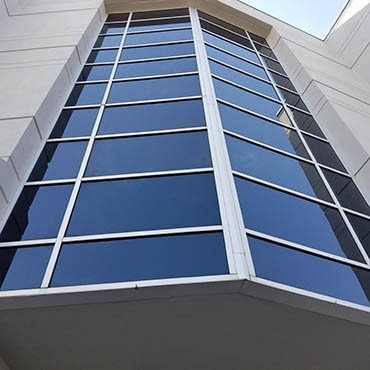 Covalent Announces New Headquarters in TCC's Center for Innovation
[vc_row][vc_column width="1/2″][vc_column_text]FOR IMMEDIATE RELEASE
TALLAHASSEE, FL, March 22, 2018 – Covalent Inc, a Tallahassee based multidisciplinary consulting firm, is continuing its efforts to provide unparalleled service in Virtual and Augmented Reality experiences, Digital Marketing, Design, and 3D printing by moving into the Tallahassee Community College's Center for Innovation.
[/vc_column_text][vc_single_image image="12556″ img_size="420px"][vc_column_text]Covalent Founder Thomas Jackson expressed enthusiasm about the new move and partnership with the Center for Innovation stating, "The role we envision as a partner with TCC are catalytic in nature.  Our intentions are to build a strong, technology grounded atmosphere for keeping the best talent and imaginations here in Tallahassee and the State of Florida."[/vc_column_text][vc_single_image image="12548″ img_size="420px" onclick="link_image"][/vc_column][vc_column width="1/2″][vc_single_image image="12555″ img_size="420px"][vc_column_text]The Center for Innovation at TCC brings together nonprofit organizations, the public sector, and private businesses all into one hub that promotes innovation, creativity, and collaboration. The Center for Innovation is a newly redesigned space that is 34,000 square feet and features offices, conference rooms, technology-infused training rooms, a retail incubator, and Spark Program – Igniting Entrepreneurs.
[/vc_column_text][vc_single_image image="12557″ img_size="420px"][vc_column_text]Covalent plans to use their new space to continue providing quality services to their growing number of clients; provide training and internships for students from TCC, FSU and FAMU; and build relationships with start-ups and innovators interested in developing technology applications.[/vc_column_text][/vc_column][/vc_row][vc_row][vc_column][vc_column_text]Covalent is a multidisciplinary consulting firm specializing in Virtual Reality, Design and 3D printing. The company has provided services to major businesses in Tallahassee and throughout the State of Florida. Covalent has also worked on projects in partnership with Google and has been accepted into the Oculus Start program, an exclusive program for VR developers. 
Covalent Reality: https://covalentreality.co/
Covalent www.gocovalent.com
Center for Innovation at TCC: http://www.tcc.fl.edu/workforce-development/about-wd/center-for-innovation/
Oculus Start: https://developer.oculus.com/blog/introducing-oculus-start/
Produced by : Sahej Singh[/vc_column_text][/vc_column][/vc_row]