Announcing a new Elderly Care program at Covalent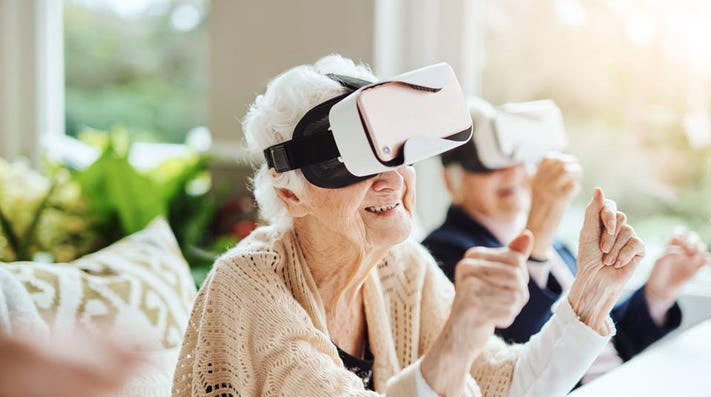 Noticeable results and relatively inexpensive and easy to maintain, some virtual tools are beginning to prove benefits for many elderly care residents' health and well-being.  Covalent is actively researching opportunities in the space to provide premium virtual services for aging adults.
For seniors, the benefits go beyond entertainment. Research from the Massachusetts Institute of Technology AgeLab found older adults who used a VR system were more likely to feel positive about their health and emotions, less likely to be depressed, and less likely to feel socially isolated compared with those viewing similar content on TV.
VR Helps Combat the Following for Seniors:
– loneliness
– depression
– cognitive deficits
We are just beginning to pilot our own study and hope to have much more to share about these exciting updates soon!
Age group stats:
– Retiring at the rate of 10,000 a day and living longer than ever
– By 2040 the life expectancy will rise to 85 from 79.4 in 2015
A handful of studies have shown the technology's positive effects on the emotional health of older adults.